Working For Waders started in 2017 to tackle the decline of wading birds across Scotland. Wading birds are an important part of Scotland's rural heritage, but many species are in rapid decline. Working for Waders is a collaborative project which is bringing together a wide range of organisations, government bodies and individuals.

I was contacted by the hard working folk at Working For Waders to produce an identity that would unite all the groups that are involved in the project under one banner. 
After much discussion with the team, we decided the Oyster Catcher was one of the most universally recognised wading birds, and would be a good choice for the logo. I wanted to create a kind of nest that the bird would nestle in, protecting her eggs. 
I have the pleasure of producing their annual report every year and they always give me a great amount of freedom to be creative with it.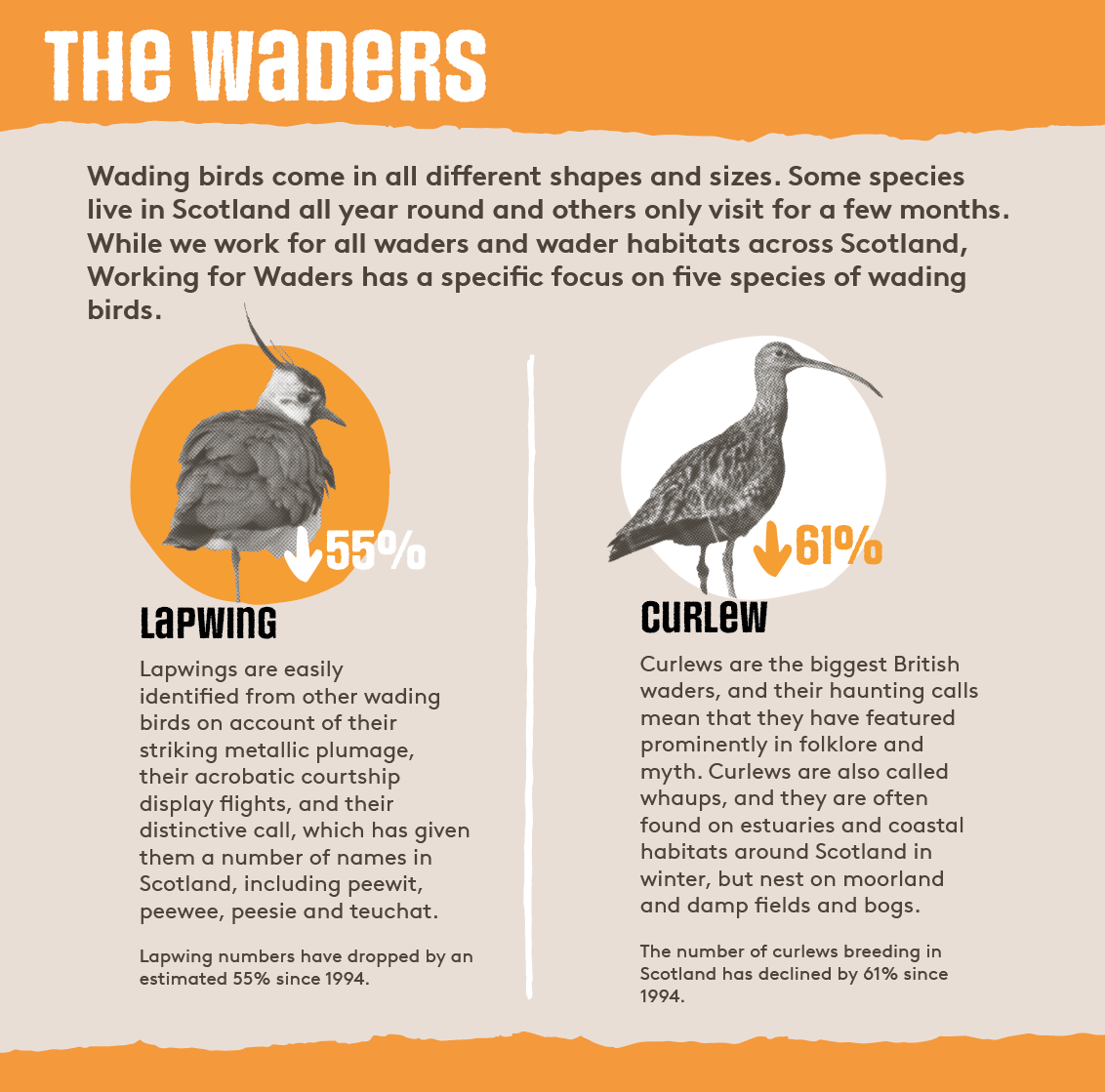 I also created this video for them in 2020 just before lockdown.